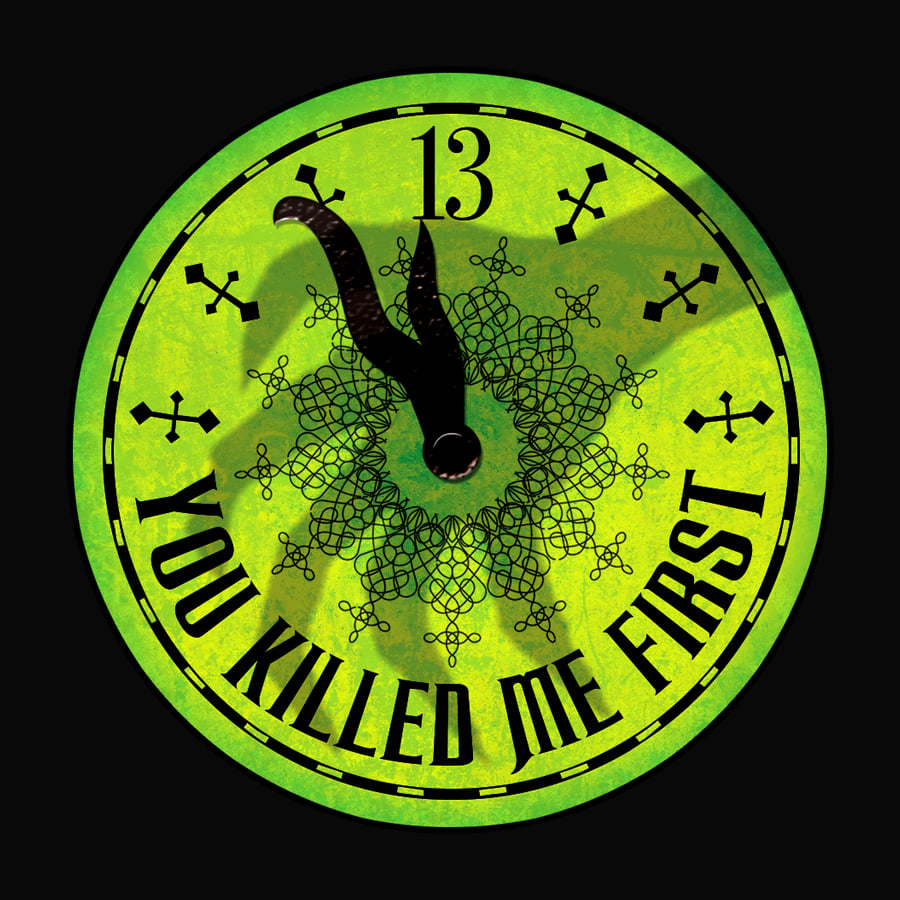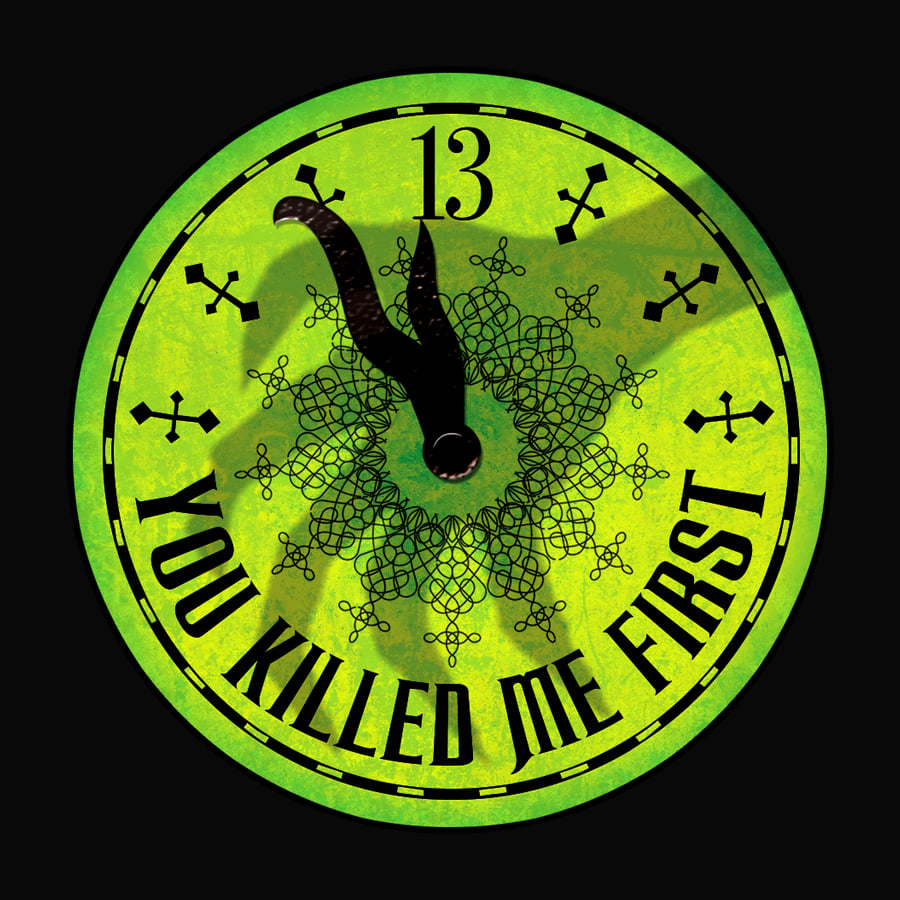 The Haunted Clock - Sticker
by You Killed Me First
$2.00
The ominous grandfather clock from Disneyland's Haunted Mansion is YKMF's inspiration for these round stickers.
With its distressed green clock face, hands forever striking thirteen and shadow hand reaching across to scare you out of your Doom Buggie.
These 3x3 laminated are suitable for indoor & outdoor use
$2.00 includes Shipping and Handling.
(Up to 5 years fade-free!)