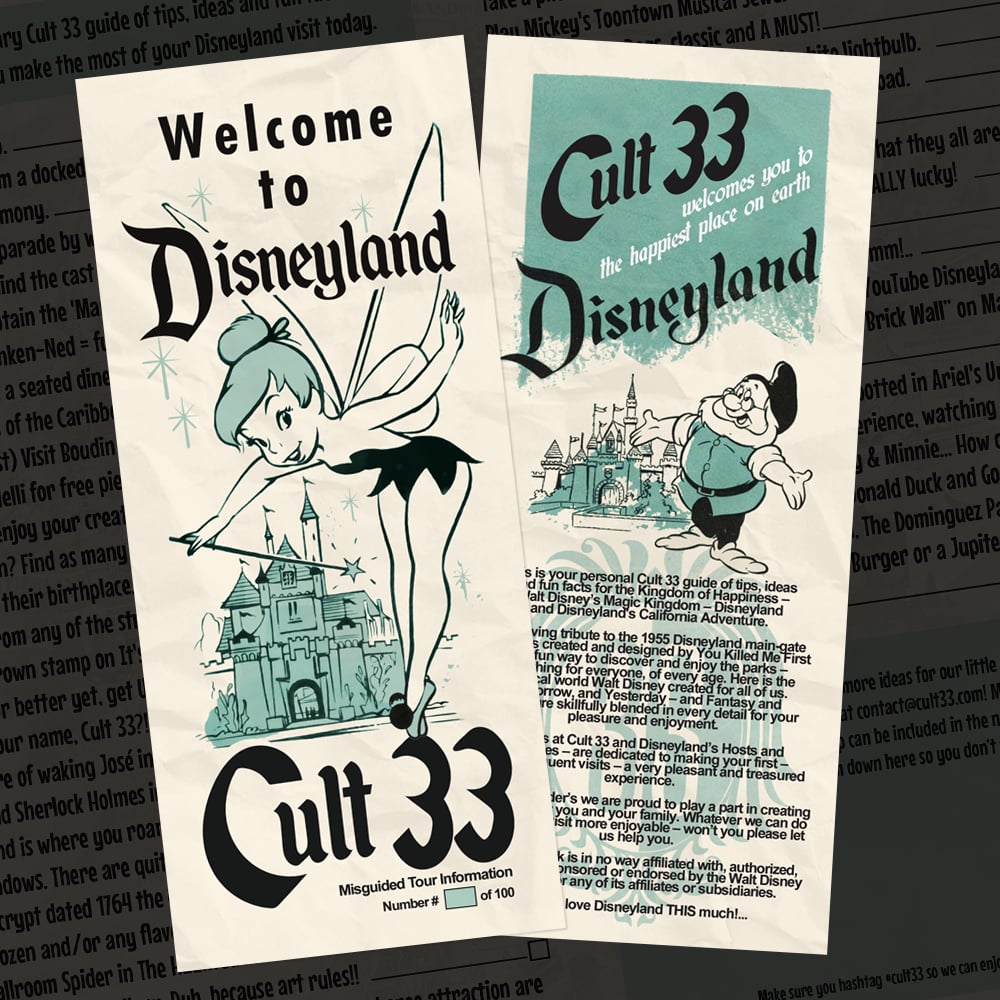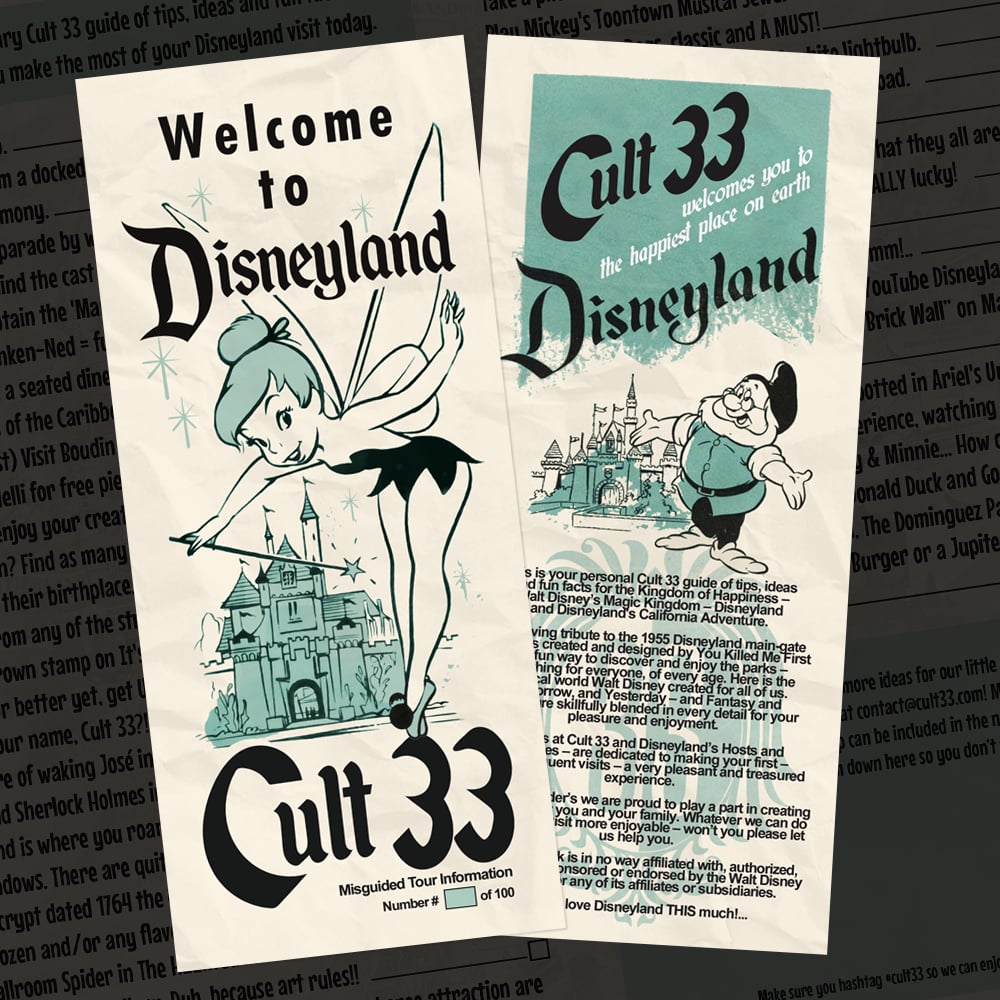 The Disneyland Brochure/Fun Guide - Print
by You Killed Me First
$5.00
To all that come to this happy place: Welcome!
This is your personal Cult 33 guide of tips, ideas and fun facts for the Kingdom of Happiness – Walt Disney's Magic Kingdom – Disneyland and Disneyland's California Adventure.
This loving tribute to the 1955 Disneyland main-gate map was created and designed by You Killed Me First as a fun way to discover and enjoy the parks – something for everyone, of every age. Here is the magical world Walt Disney created for all of us. Tomorrow, and Yesterday – and Fantasy and Adventure skillfully blended in every detail for your pleasure and enjoyment.
All of us at Cult 33 and Disneyland's Hosts and Hostesses – are dedicated to making your first – and subsequent visits – a very pleasant and treasured experience.
As Disneylander's we are proud to play a part in creating happiness for you and your family. Whatever we can do to make this visit more enjoyable – won't you please let us help you.
Cult 33 artwork is in no way affiliated with, authorized, maintained, sponsored or endorsed by the Walt Disney Company or any of its affiliates or subsidiaries.
We just love Disneyland THIS much!...
Limited edition of 100 numbered prints.