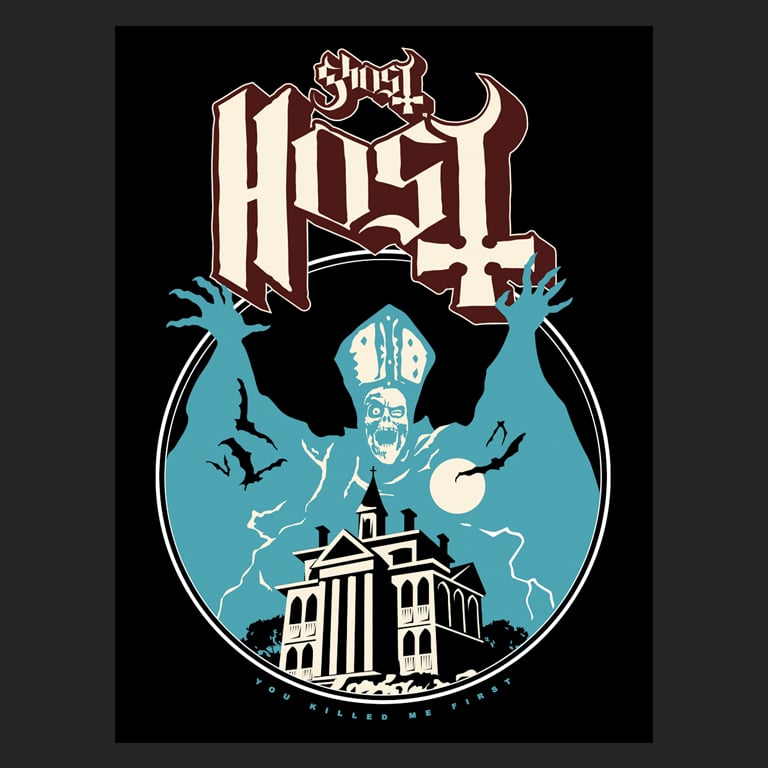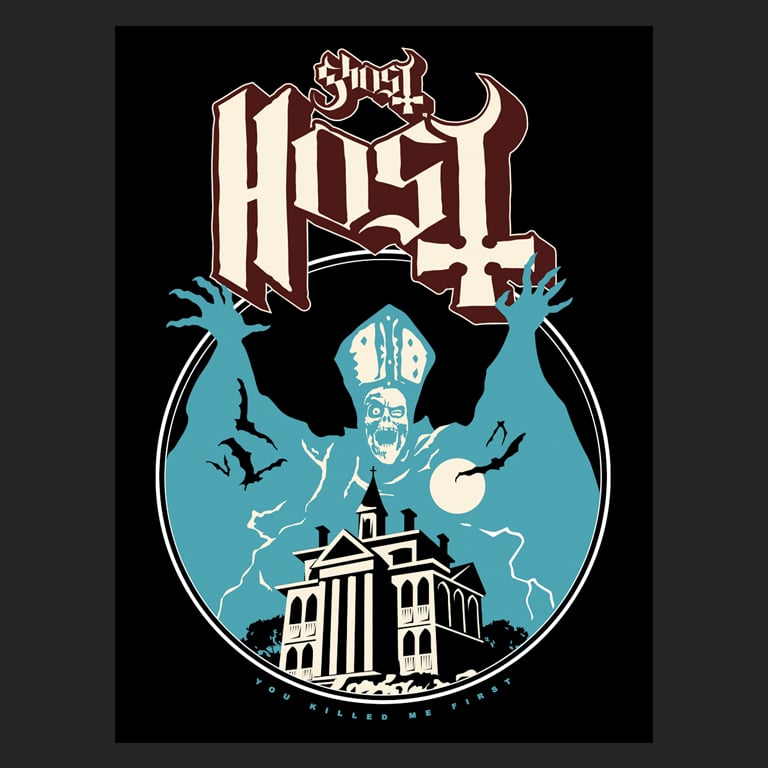 Papa Ezraritus - Sticker
by You Killed Me First
$2.00
Believe in one god do we, Disney almighty!
This mashup of the Ghost debut album Opus Eponymous and The Haunted Mansion combines two of the artists favorite things. Disney and music.
Rechristening and re-imaging the cover with the hitchhiking Ghost Ezra as the new Papa Ezraritus.
This sticker will be sure to make ghost fans turn or scratch their heads in confusion.
These 4x3 laminated are suitable for indoor & outdoor use
$2.00 includes Shipping and Handling.
(Up to 5 years fade-free!)